12 Tips for Making a Small Room Look Bigger
While small rooms have their benefits, including coziness, when the square footage is limited it can feel like the walls are closing in. Decorating a small room so that you're opening a small space up and making it look bigger is possible–if you keep a few design strategies in mind.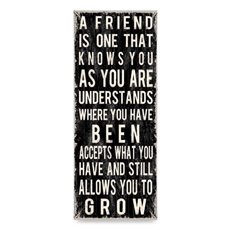 1. Go vertical
Raising the eye up to the ceiling gives the illusion of grandeur and depth. Give it a try: Hang a vining plant in the corner of the room, which will draw the view up. You could also hand long, vertical artwork starting near the ceiling or include some decorative pendant lighting.
2. Break up the space
Creating "rooms" within the room gives a sense of square footage. Create permeable "walls" by hanging sheer curtains or beading from the ceiling, using decorative room dividers and thin shelving units to mark out areas of the room.
3. Consider color
Lighter colors tend to open up a space, while darker hues give a closed-in look. Opt for mellow colors like yellow, beige, white, pale green, and pink on the walls and accent trim with darker colors. If such a color scheme isn't appealing and you prefer more vibrant colors on the walls, alternate between light and dark.
4. Watch the ceiling
While lighter hues do make a room look larger, it's not necessary to go with all white walls. Instead, focus on the color of the ceiling. By painting the fifth wall white or off-white you create the appearance of a raised ceiling no matter what color the walls are.
5. Avoid clutter
Excessive odds and ends make a space seem small and stuffy. Edit out knick knacks, sticking with a few treasured possessions and keep the center of the room open and free. Avoid furniture that attracts clutter like coffee tables. Put paperwork and items like remote controls in drawers.
6. Replace wall-to-wall carpeting
Carpeting has a way of closing in a space and making it seem claustrophobic. Opt for wood, large tiles, or stained concrete, instead, and add an area rug if you want to add color or soften things up.
7. Use low-lying furniture
Low, long pieces of furniture (like this one) keep wall space open, which gives an illusion of more space. Avoid tall, hulking items like large bookcases and cabinets, which can dwarf a room. If you choose to use a tall furniture item, opt for a piece that is thin depth-wise and paint it the same shade as the walls.
8. Capitalize on lighting
Let in as much natural light as possible during the day. At night, task lighting that illuminates a small portion of the room and washes the rest of the space into darkness adds depth to a room. Also equip overall general lighting, such as a ceiling-mounted fixtures, with dimming capability.
9. Think multi-functional
Use furniture pieces that do double-duty. Opt for beds with drawers underneath, ottomans that offer storage and seating for guests.
10. Install shelving
Rather than bulky bookcases or storage cabinets, hang wall shelving. Paint the shelves the same color as the walls and they'll blend in and keep the space open.
11. Use mirrors
Reflecting various areas of the room gives the illusion of space multiplied. Place wall mirrors in a location where they will reflect an attractive view, such as the outdoors or a piece of art.
12. Go light on window treatments
Heavy drapes or bulky shutters make a room look smaller. Opt for sheer curtains or window shades and for a decorative flair, choose simple valances.
Now that you're armed with these small space design tricks, you can make your room look like a palace.
What's your favorite trick for making your room look bigger?
---